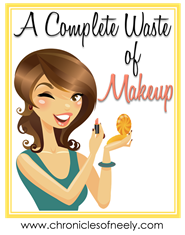 I'm linking up with Neely today over at
A Complete Waste of Makeup
to share more about me and my family. Since Valentine's day is tomorrow, I thought I would share a little about my husband and I, how we met, and about us starting our family.
In 2004, I was a second year pharmacy student at UT College of Pharmacy and Brandon was a logistical sales rep for a world-wide shipping company. On my 24th birthday, some friends and I decided it would be fun to go sing some karaoke. We ended up at a small, hole in the wall place and sang our hearts out. Brandon had attended an engagement party earlier in the night, and a group of them decided to continue the party by singing some karaoke as well. (Well- his friends did but B opted out.) A group of us girls got up to sing "Love Shack" (and quite terribly, I must add.) That's when Brandon noticed me and an hour later as we were leaving he followed us out to the parking lot asking for my number. I had just gotten out of a relationship and was not about to give some random guy that I had not even talked to my phone number. My friends, however, thought he was cute and looked normal enough so one of them slipped him my number as we walked off. Looking back, I'm really glad they did. He called me the next night and we talked for an hour or two just getting to know each other. After a week or two of phone conversations, we had our first date. Obviously, it went well. He called me the next day to ask if we could go out again. I knew he was going to be special because he didn't even follow the 3 day date rule! (The unspoken rule that you must wait 3 days before calling after a good date so you seem aloof, breezy, and cool.)
One Saturday in June 2006, I arrived at his house after a very long day of work at Super D Drugstore. I was in my fourth year of pharmacy school, in the middle of rotations, and working there as a pharmacy intern on the weekends for a little extra cash. I was exhausted and stressed from a 6 day work week and was under the impression we were going out for a nice dinner. When I walked in the door to his house, there were red roses laid out in a path leading me to the living room. There were candles everywhere and the lights were dimmed low. My first thought was that he was doing something nice for me because he knew I had a long week and was super stressed. He had ordered pizza and had a blanket set out on the floor for us to have a little picnic. We sat down to eat and he handed me the pizza box. I grabbed a slice and immediately started chowing down because I was so hungry. He looked at me strangely and handed me the pizza box again. "Look in there again" he said. I opened it back up and sitting in the corner was a black velvet ring box. He took it from me and proposed! Honestly, he couldn't have picked a better way. I was so surprised, which made it even better.

Here are is a snapshot of my ring and a couple of photos from our engagement session:


We decided to wait until September, 2007 to have the wedding so I could finish up pharmacy school and get settled in at my new job. I wanted to be able to fully concentrate on my last few months of school (and pass the boards) before starting the stress of planning a wedding. Our wedding was everything I had hoped it would be. Sadly, I don't have any digital copies of our professional wedding pictures but I do have some random snapshots of the festivities.
Engagement party
Rehearsal dinner
getting ready!
This was actually a pic taken for my bridal portrait shots. For the day of, I had my hair up and a beautiful veil:) I got to walk down a huge, southern-style staircase and pretended I was Scarlett from Gone With the Wind.
My beautiful bridesmaids
In December 2007 we welcomed the first member of our family- our beautiful boxer, Ruby. I spoil her every chance I get. She is seriously the best dog I know and we love her so much! Here are a couple of her puppy pics from the first day we got her:
B and I had four wonderful years to enjoy just being "us." We traveled, had plenty of date nights, and sometimes just plain goofed off. It was a lot of fun and I'm really glad we waited awhile before having kids. We were both so ready for parenthood by the time Anniston.
Fun times with just the two of us:
Honeymoon- Playa del Carmen, Mexico 2007
Go TIGERS!
Biltmore- Asheville, NC 2006
San Francisco 2005
In October 2011, we welcomed our first child, Anniston Ruth. Read all about her arrival
here
. Our lives couldn't be more complete right now- and I have a feeling it's going to keep getting better!